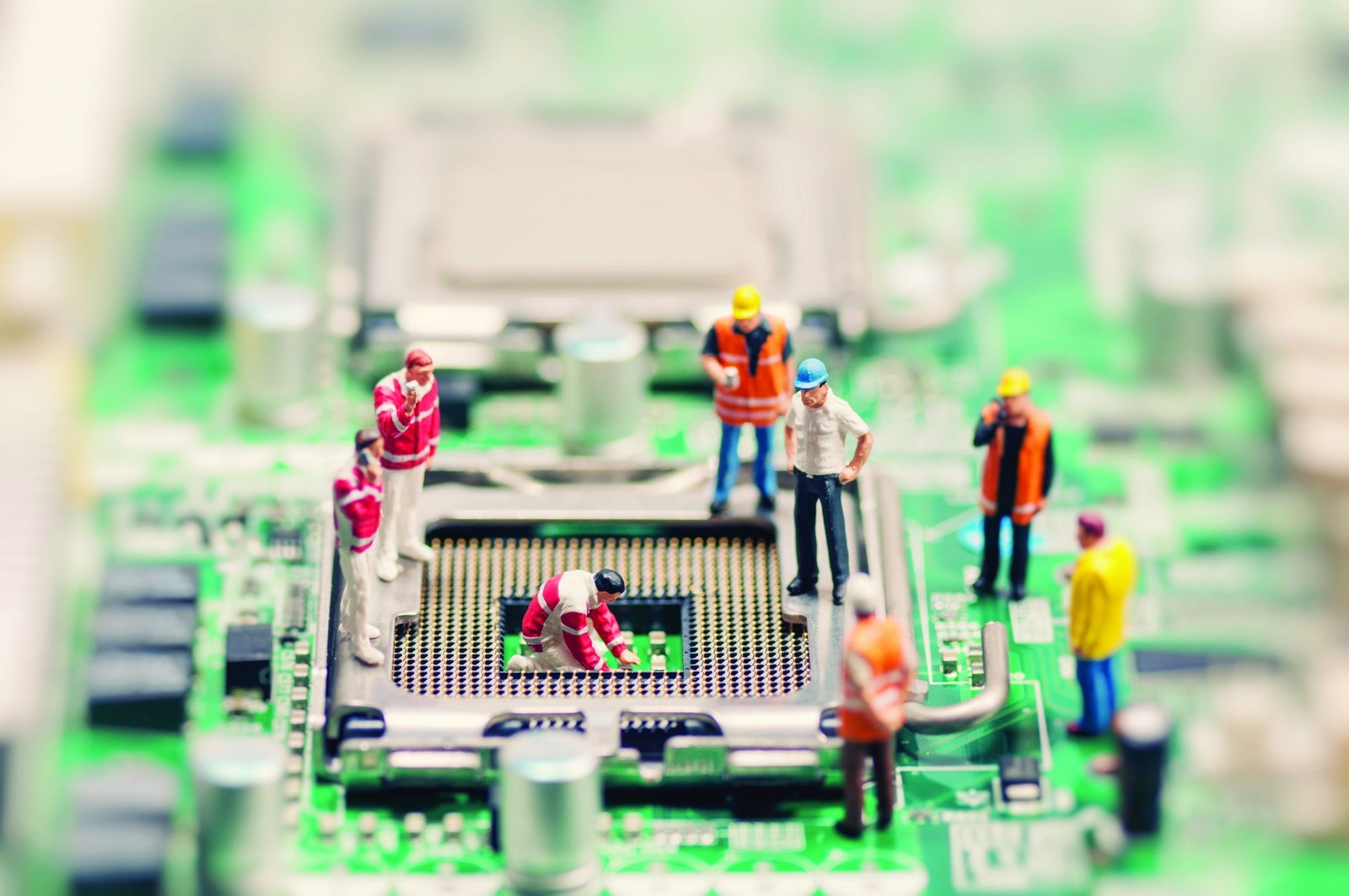 Refurbished electronics company Back Market raises €276 million
Series D investment round led by leading global growth equity firm General Atlantic further establishes the refurbished sector's important place in the consumer electronics landscape...
Back Market, the premier refurbished marketplace dedicated to electronics, today announced an investment round of €276 million led by General Atlantic with the support of Generation Investment Management, as well as existing investors Aglaé Ventures, Eurazeo, Goldman Sachs Growth Equity and daphni.
The Series D round is an exciting opportunity to take Back Market's vision to the next level allowing the company to consolidate and build on its position as the leading dedicated marketplace in refurbished electronics. Back Market's CEO, Thibaud Hug de Larauze, explains:
"Our goal now goes beyond making renewed tech a viable option. We want to make it the first choice for electronics purchases. The support and confidence of these prominent funds, together with our growing customer base, marks an important step in Back Market's journey, and more importantly for the refurbished sector as a whole."
Striking while the iron is hot: Back Market to fortify its stronghold in Europe and expand global presence
Back Market was one of the first refurbished electronics marketplaces in Europe and has since established its pre-eminence in this market. While it has proven itself to be one of the main players in France and Spain, as well as Germany, the company intends to continue bolstering its position in these countries and throughout Europe.
Earlier this year, Back Market announced an investment of €25 million for operations in Germany. With this inflow of funds, the company will be recruiting aggressively for its german development and investing to secure its position even more decisively in strategic countries, while continuing its ambitious expansion plans in Europe and beyond.
Back Market recently launched in Finland, Portugal, Ireland, and Japan, taking the company's operations to a total of 13 countries. The company will soon be opening its doors in Greece, Sweden, Slovakia and Canada.
Quality is king: Back Market to invest heavily in merchant services
Back Market has 1,500 sellers on its platform and counting. As more sellers and brands embrace refurbished and join the company, it is more important than ever to ensure high quality. Back Market is dedicated to continuing to ensure strong quality control to expand the appeal of refurbished products to a widening customer base. Customer satisfaction will always be tied to rigorous standards of customer service and parts sourcing, and Back Market's merchant services will enable its sellers to continue providing high-quality products and experiences, while increasing consumer confidence in the brand and the refurbished sector.
"Renewed electronics are already the more cost-effective and more sustainable choice versus buying new; now that we are beginning to successfully eliminate the gap in quality, we are gearing up to go toe-to-toe with the $1.5 trillion new device market." says Mr. Hug de Larauze.
Back Market's efforts to date have already yielded excellent results. The company has successfully cut down the overall defective rates of products on the platform to 5%. For reference, the unofficial failure rate of new devices hovers at around 3% (case in point, the iPhone X and the iPhone 8 Plus, which both came out end of 2017, were each reported to have a 3% failure rate in Q1 of 2018).
Following its North Star: Back Market keeps pushing to transform the industry
Back Market has nearly 5 million customers worldwide. As the company continues to expand, it isn't just selling refurbished devices: it is catalysing change and driving fundamental conversations around how people consume technology. Sustainability is a huge part of the brand's DNA, and Back Market has attracted investors that truly value the company's mission and vision. According to Vianney Vaute, Back Market's Chief Creative Officer:
"It's a very positive signal that these investors and consumers alike are bullish on the circular economy. Times are changing, and we are positioned to have a real and lasting impact on the way people purchase electronics—and the sustainability of the electronics industry as a whole."
Back Market is leading the charge for the refurbished market, a space that it is both growing and defined by building a brand that is focused on high quality, consistency and strong after-sale services. With this additional funding, Back Market is excited to continue disrupting the industry by democratising the access to quality refurbished electronics and strengthening the circular economy.
Chris Caulkin, Managing Director and Head of Technology for EMEA, General Atlantic: "We are excited to support Back Market, a category-defining business which is re-shaping and growing the refurbished electronics market globally. Back Market has built a strong consumer brand centered around quality, sustainability, convenience and affordability. We look forward to working with Thibaud, Quentin, Vianney and the full Back Market team as they accelerate their expansion into new categories and geographies"
Shalini Rao, Director of Growth Equity, Generation Investment Management: "Back Market's transparent and trusted approach empowers consumers to change their purchasing behavior by making it easier, safer and more affordable to buy refurbished goods. We look forward to supporting Back Market as it doubles down in the US and elsewhere globally. The world generates over 50 million tonnes of electronic waste each year. Back Market offers an alternative that has the potential to radically shift unsustainable consumption patterns."
Antoine Loison, co-founder, Aglaé Ventures: "For more than four years, we have been happy to support Back Market, its founders and its teams, in building the world category leader for refurbished products. Back Market fully embodies the values ​​of entrepreneurship, innovation and commitment to sustainable development to which we are particularly attached."
Yann du Rusquec, Partner, Eurazeo, Growth expertise: "Back Market is making its mark as one of the strongest companies in the circular economy. Eurazeo is proud to continue supporting Thibaud and his talented team as they usher in a new era for the consumer electronics industry."
Alexandre Flavier, Executive Director, Goldman Sachs Growth Equity: "We are proud to support Back Market's mission as a category leader in sustainable economy. Since our investment last year, we are delighted to see Back Market's rapid rise across Europe, the US, and more recently Asia. This new fundraise is testament to the strength of Back Market's vision, business model and first-class management team."
Further information